Church services are being broadcast to seafarers aboard ships as part of ongoing work to support their health and well-being. 
The Isle of Man Ship Registry has started broadcasting mass direct to crew aboard its ships through its welfare app, "Crew Matters". 
In the UK, HM Coastguard worked with the local diocese in Cornwall to let crews anchored off the coast during the last lockdown know they were invited to share in a live-streamed service. 
It is all been part of ongoing work by the Red Ensign Group to help support seafarers during the COVID-19 pandemic. 
Cameron Mitchell, director of Isle of of Man Ship Registry said that mass had been beamed live from a church in Manilla through its app – the first time this has been done in this manner by a Flag state. 
He said the mass was a success and the registry planned to stage a mass each weekend which will be available to all catholic crew among the 10,000 seafarers and 400 ships sailing under its flag. 
Cameron added: "With many thousands of our crew being Filipinos we know how important their faith is to them and that staging masses would be very welcome."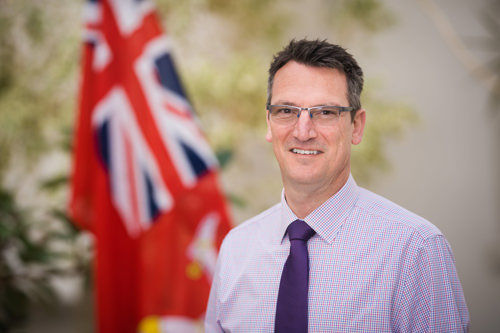 "All of us in the Red Ensign Group are working to do all we can to help support our seafarers and providing masses and faith-based services is just one way we can work to make a positive difference for people." 
Cameron said the ultimate aim will be to offer religious services to seafarers of all faiths and denominations where there is a demand and with Easter approaching it was hoped to offer more. 
HM Coastguard chaplain Tom Ebbens said it was important to support seafarers who can often feel isolated when they are a long way from home. Last lockdown, he worked with a local coastguard rescue officer Dan Perkins, who wanted to get in touch with out to those onboard several ships which have been anchored for a number of weeks just off their coastline, inviting them to join an online church service.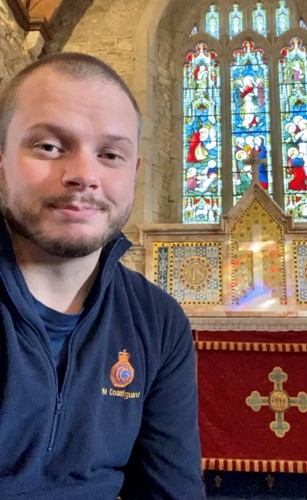 Falmouth Coastguard Operations Centre was able to send a message to four ships in the bay through a digital satellite communication system used by HM Coastguard, on behalf of the people of the villages of Portscatho and Gerrans to invite them to join a livestream service and also offer prayer support. 
Tom Ebbens, who runs the Multifaith chaplaincy for the Maritime and Coastguard Agency, said: "We never underestimate the importance of caring for the whole person when it comes to seafarers and providing support for their faith journey really matters too."