The first session being run by the Red Ensign Group at The Superyacht Forum is under way this afternoon.
Ballast water management and its particular challenges for yachts are sparking lively debate in the Red Room where three sessions will be led by the Red Ensign Group over the next three days.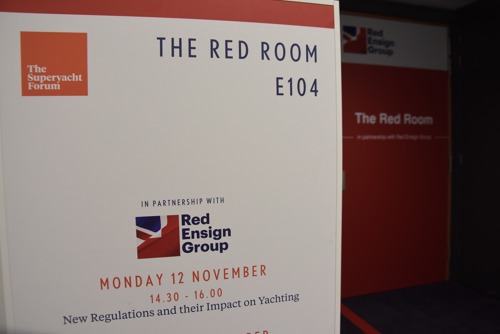 Senior surveyor Samantha Clarke from the Isle of Man Shipping Registry is chairing the session about new regulations.
She said: 'It's important for us to spend time explaining what new rules can mean for owners and builders so that they can take it into account when building their new yachts. We don't want to stifle creativity but work with people to find solutions that will comply with safety and environmental constraints.'