A very special moment for a very special and much loved member of the REG family as Captain Chris Locke receives the Merchant Navy Medal.
He was presented with the award by Her Royal Highness, the Princess Royal at a ceremony in London.
It was given to him in recognition for his services to Ports and Seafarer Welfare.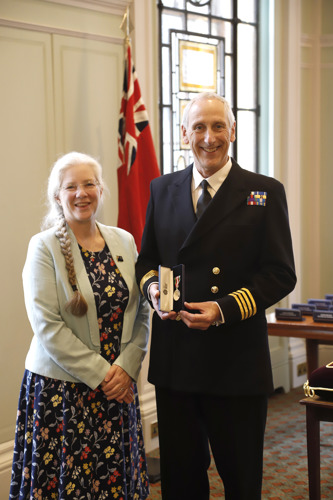 Chris, who was accompanied by his wife Nancy, is the first Falkland Islander to receive the Merchant Navy Medal and it marks the work he has done in improving maritime safety.
Last year, he organised and co-chaired the REG Conference held in the Falkland Islands and retired just a few months later from his role as Marine Officer and Harbour Master.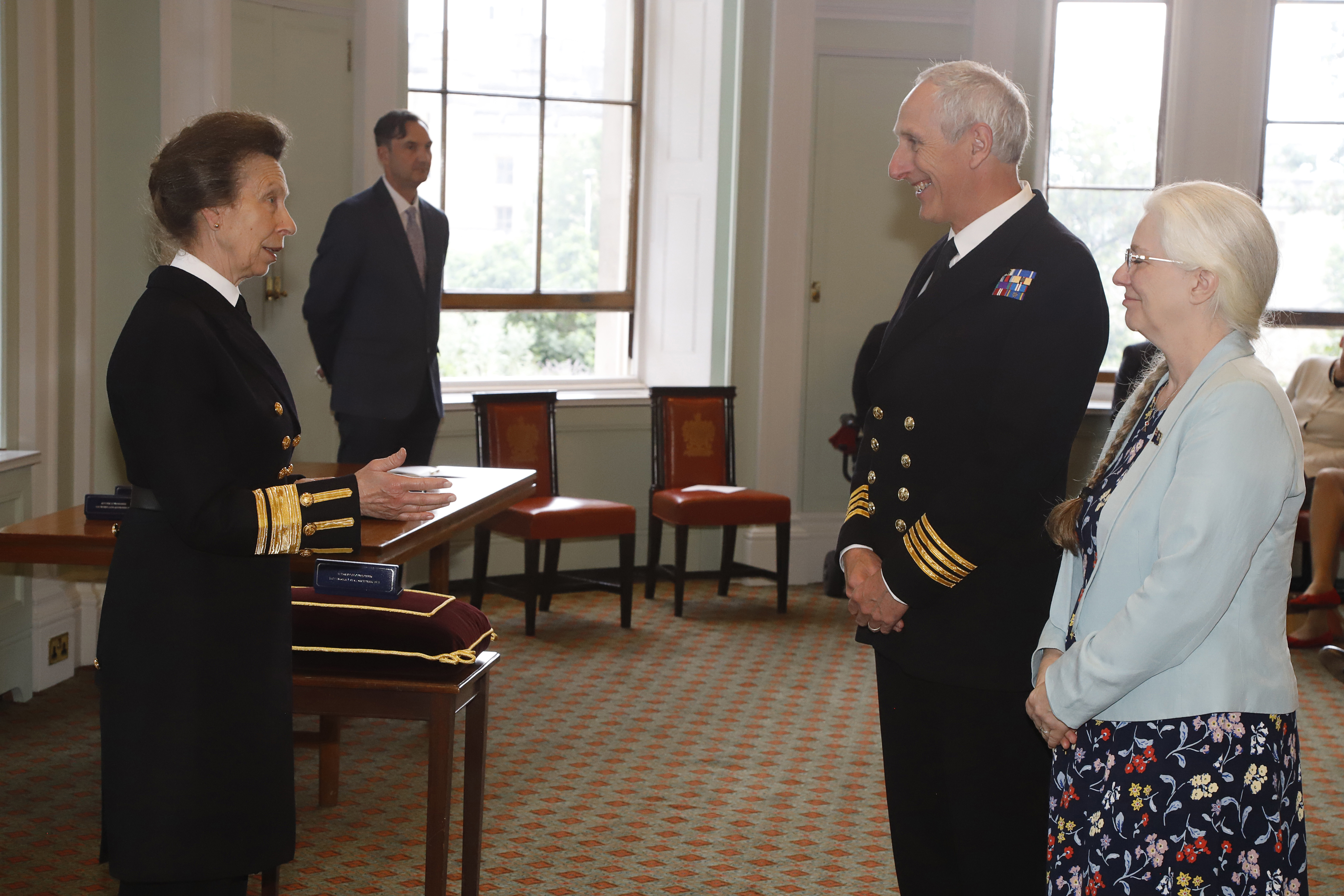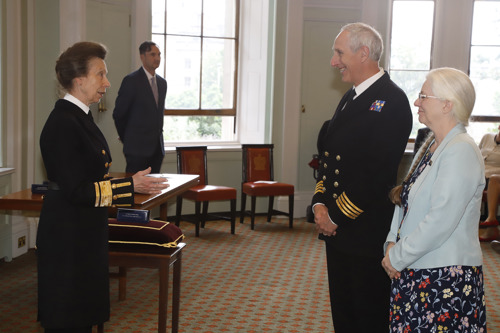 Chris said: "I am humbled yet enormously proud and honoured to have been recognised for my work in being given this State Award. My thanks goes out to everybody who has helped me in undertaking this work over the last five years".
He e has been instrumental in modernising Falkland Islands maritime legislation, the formation of the Maritime Authority, the registration of the RRS Sir David Attenborough and was a founder member of the Port Welfare Group.