Women are taking a leading role in the Red Ensign Group, from ship registrars to driving major coastal state projects, according to this year's Conference chair.
Katy Ware who represents the Red Ensign Group at the International Maritime Organization, as well as being the Maritime & Coastguard Agency's Director of Maritime Safety and Standards is taking part in an event today in London, UK, about the role of women in the industry.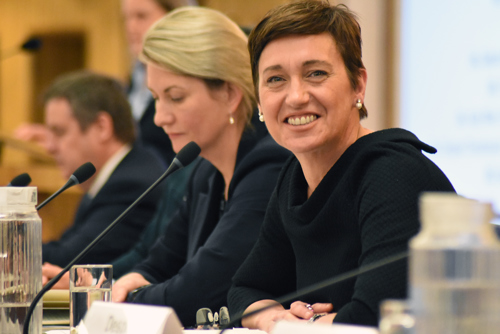 She says that traditionally the maritime industry has been seen as being male dominated and it's important to break those stereotypes.
'It was a huge honour to chair the conference,' she said. 'To see my counterparts and colleagues from the REG chairing and leading groups within that, to see the work being done around coastal states, it's astounding. There's some pretty influential women amongst that wide group of people and each one of them is there on their own merits.'
She said there was also some important work being done in the Caribbean Women in Maritime Association and urged those not already involved in the group to join it.