Safety equipment being used as part of ongoing work to improve navigational safety in Anguilla's waters has now been put in place.
Eight navigational buoys fitted with lights have been installed to mark the fairway toward the pier to ensure safe manoeuvring of vessels in and out of the port. More navigational buoys will be installed at Blowing Point Port Facility in the weeks to come.
All the buoys have been funded by the UK Government through the Conflict Stability and Security Fund and administered by the Maritime and Coastguard Agency.
Alison Leighton, manager of the CSSF work on behalf of the Agency said: "Safety of life at sea is one of the clear messages not just of the MCA but right across the Red Ensign Group and the Overseas Territories. This project which we've been assisting Anguilla with is part of that and we've been pleased to see how well it's been progressed."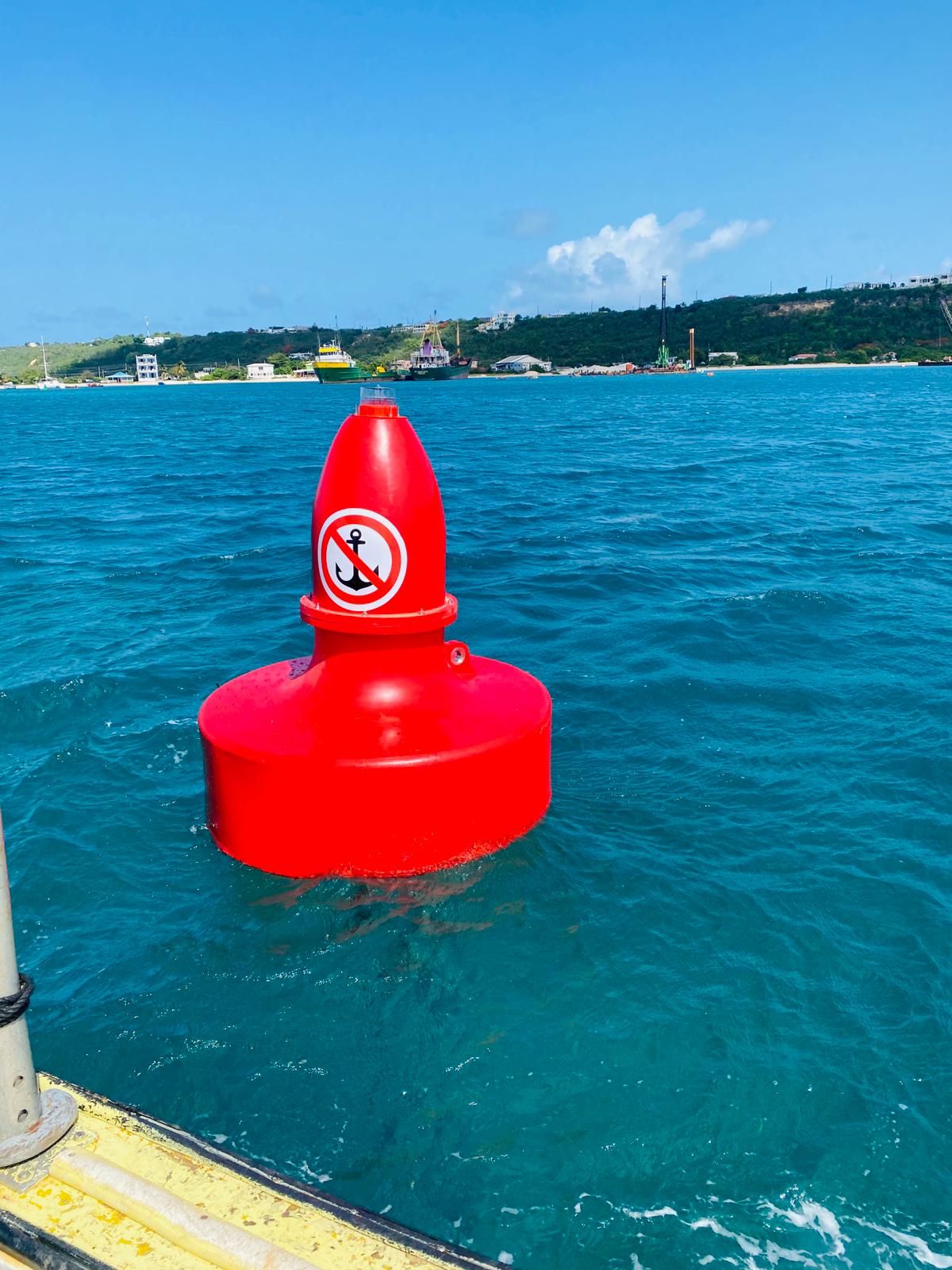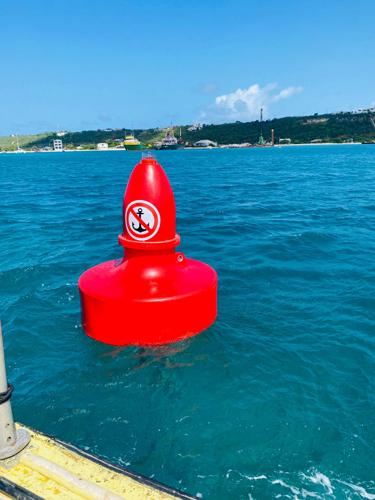 Honourable Minister for Ports, Haydn Hughes said: "We recognise the importance of safe navigation in our waters as boating is a significant part of Anguilla's culture. The deployment of these navigational buoys contributes to safe operations at the ports and also assists Anguilla with meeting its international maritime compliance standards. We appreciate the partnership established with the UK Government to advance maritime safety in Anguilla."
The Ministry of Infrastructure, Communications, Utilities, Housing and Tourism through the Anguilla Maritime Administration and Shipping Registry; partnered with the Anguilla Air and Sea Ports Authority, H.M. Governor's Office, Department of Natural Resources and, management and staff of the Mr Ray vessel to deploy navigational buoys at the Road Bay Port Facility.