There's lots of things to be excited about in the future of shipping but also many challenges.
That's the discussion that the Red Ensign Group has been engaged with as part of the conference being held on the Isle of Man.
With many working towards decarbonisation and innovative methods of powering shipping being looked at, the REG is determined to keep working with industry to make sure the regulations evolve to keep maritime safe while also not stifling the development work of new technology.
Brian Johnson, chief executive of the Maritime and Coastguard Agency said there was much to be excited about but also a huge challenge.
And Greg Evans, director of global safety and compliance for the Cayman Islands Shipping Registry said there needed to be the regulatory framework in place to support it.
"It's a huge challenge," he said, "but I am convinced we can get that framework moving to meet that challenge."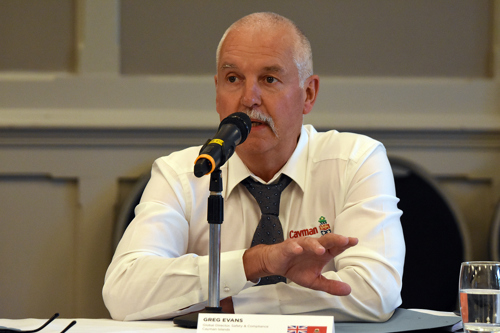 Katy Ware, co-chair of the REG Conference, as well as Director of UK Maritime Services and the UK's Permanent Representative to the IMO said: "We are likely to be living with evolving regulation and risk management for 15 to 20 years until we've built the experience with new technology and decarbonisation. There's nothing we can't achieve – the conventions allow us to issue equivalences and develop alternative designs. As the REG, we have the technical depth to do that."
Work will continue across the REG, especially in the Technical Forum on developing the regulatory and compliance framework to allow technological development to meet the decarbonisation challenge.