The Red Ensign Group continues to dominate the Paris MoU Port State Control regime with the United Kingdom officially the highest performing Flag.
In the list published this week, the UK has taken the top spot – the REG has led the list for three of the last four years – Isle of Man and Cayman Islands being the other two leaders.
The White List consists of 41 Flag States and is based on the total number of inspections and detentions over a three-year rolling period for flags which have had at least 30 inspections in the period.
This year all the REG members are in the top 25. Bermuda is in tenth position, Cayman Islands, twelfth, Isle of Man is at sixteen and Gibraltar is in at 21.
Katy Ware, director of maritime safety and standards with the Maritime and Coastguard Agency, as well as being the UK's Permanent Representative to the International Maritime Organization said the White List reflected the Red Ensign Group's commitment to high standards.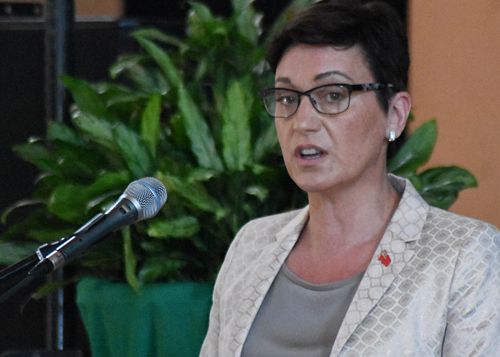 She added: 'It's a great moment to see the UK leading the way at the top of the list and it will continue to encourage all of us across the REG to strive to make sure our standards remain to the same high level."
Francis Richardson, chief executive of the Bermuda Shipping and Maritime Authority said: "These last few months have been a time of great challenge for all of us, but during that time, none of us have let our standards slip and it's good to see that reflected in this White List."
Joel Walton, chief executive of the Maritime Authority of the Cayman Islands, said: "The Red Ensign Group sets and expects high standards. While none of us are complacent about the work that is being done and needs to be done, it's good to see that we can – once again – hold our heads high in the maritime world."
Cameron Mitchell, director of the Isle of Man Ship Registry said: "This year has been a challenging one on many levels but I'm proud that once again the Red Ensign Group continues to dominate the White List."
Dylan Cocklan, acting maritime administrator for Gibraltar Maritime Administration said: "The Red Ensign Group shows what can be achieved by consistently driving forward high standards for the maritime sector and being unified in its message."