Search and rescue professionals from across the Caribbean and Bermuda have been working together and with others from across the world to share experiences and learn from each other. 
The Overseas Territories Search and Rescue (OTSAR) Workshop has seen coast guards, police, fire and other emergency workers looking at how they might improve their disaster response. 
Participants included Anguilla, Bermuda, British Virgin Islands, Cayman Islands, Monserrat and Turks and Caicos Islands. 
It also gave the opportunity to build relationships with those who would be working together if the worst happened.  
Christopher Eddy from the US Coast Guard said: "The sea is a stern taskmaster and unforgiving of mistakes. This workshop showcases the importance of mitigation strategies and proactive work that will establish policies and procedures to benefit the entire region."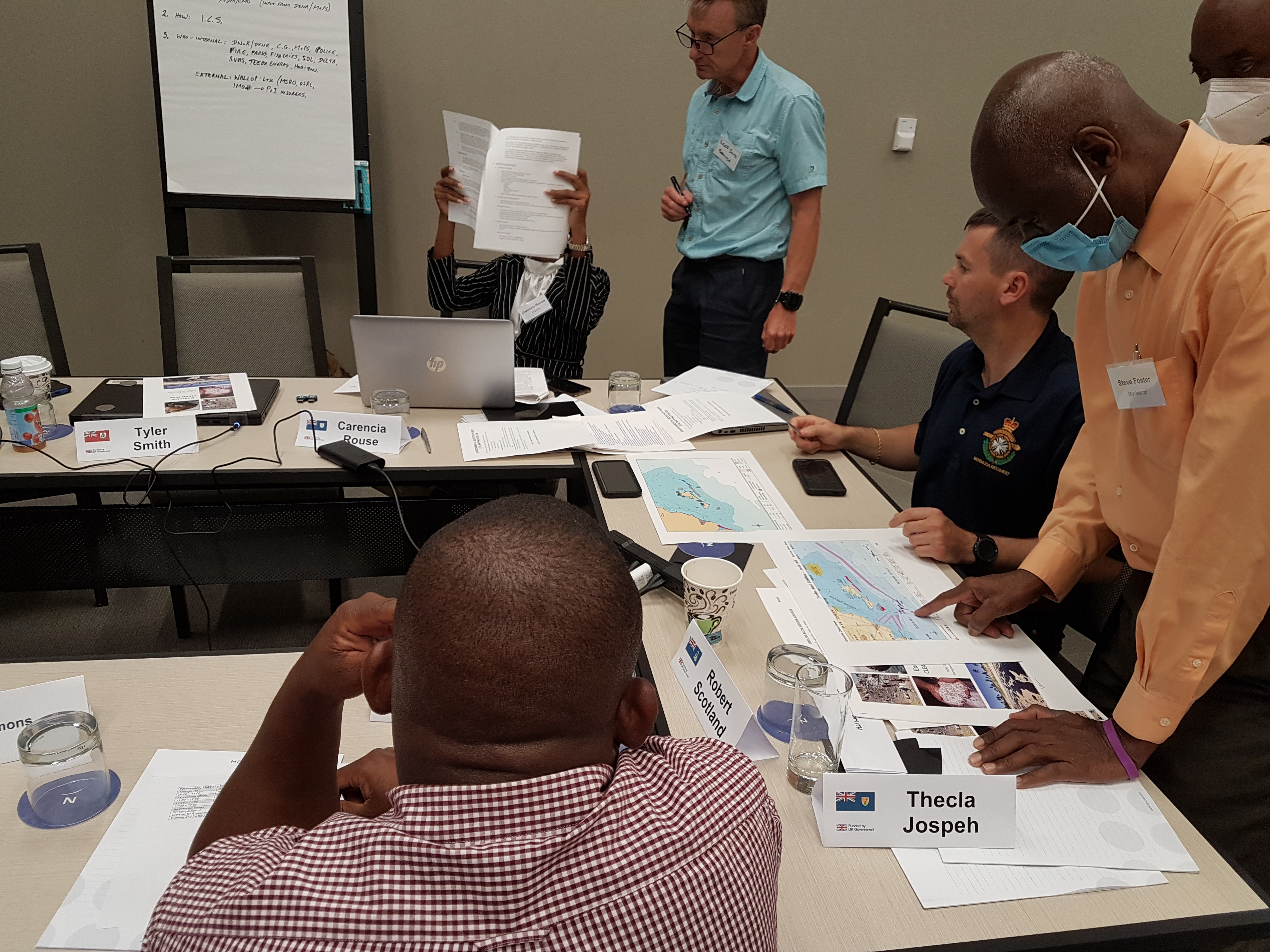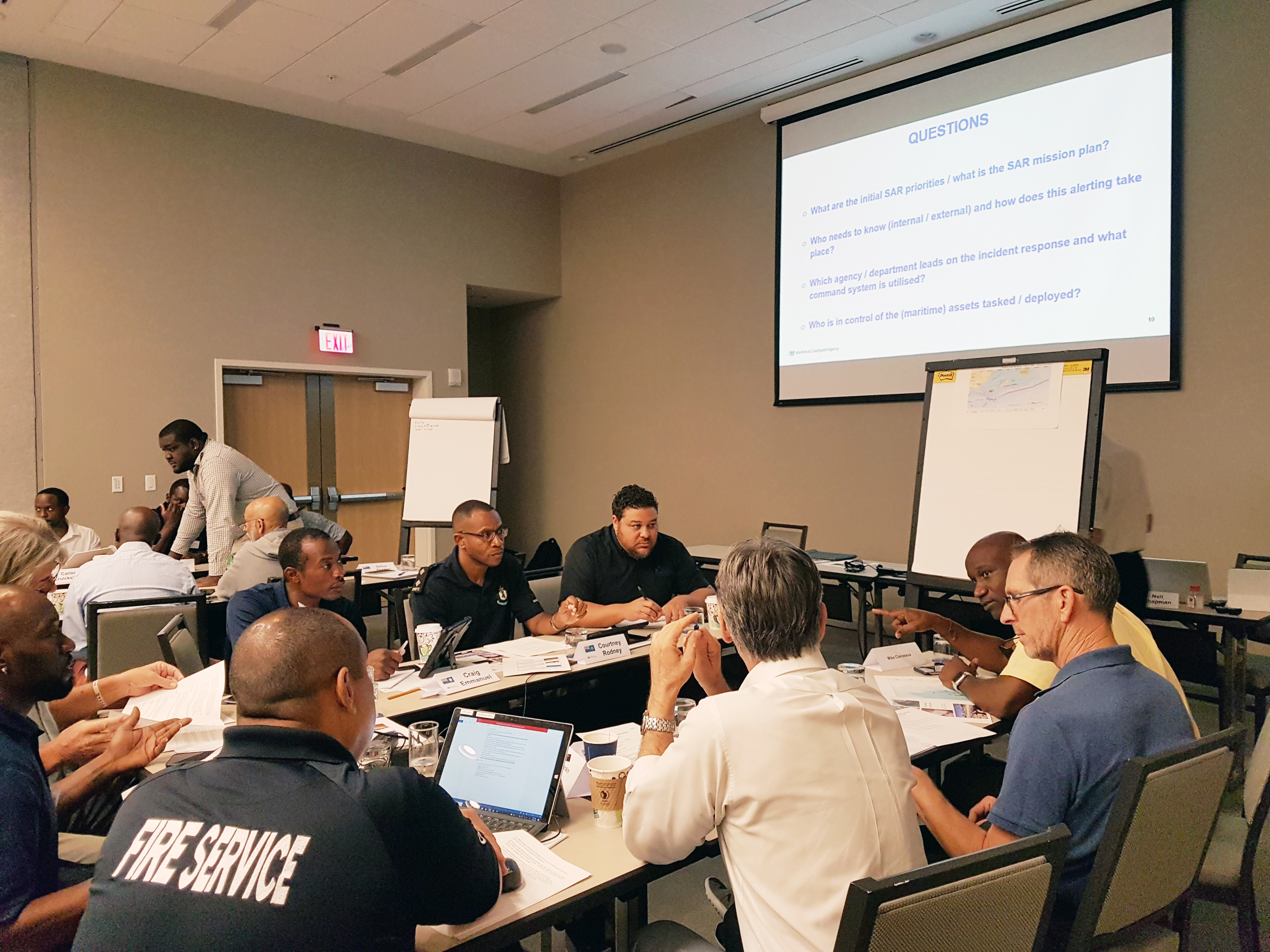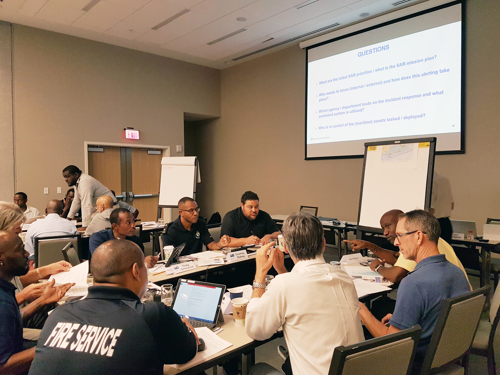 Arnaud Periard for the MRCC Fort-de-France said that it was a great opportunity for them to meet with their partners across the region. Anguilla and Montserrat are in the French West Indies Search and Rescue Region. He added: "This kind of event is especially critical after the pandemic, which has been loosening ties. Meeting in person is essential to foster our capacity to work together and these occasions are rare so we make the most of them. The OTSAR workshop 2022 will have valuable and long-lasting effects for the search and rescue community in the Caribbean region." 
Dillon Weekes from the Montserrat Port Authority said: "The workshop has been very insightful and has provided me with a wider perspective on the importance of being able to effectively execute the functions of our Oil Spill Contingency Plans. The scenario provided allowed us to work together in different teams calling on the different skill sets that each team member specialises in. It definitely has raised my awareness on the importance of knowing how to carry out your national plan and to test it for effectiveness"
It was funded through the UK Government's Conflict, Stability and Security Fund, administered by the Maritime and Coastguard Agency.  
Alison Leighton, manager of CSSF on behalf of the Maritime and Coastguard Agency said: "We have supported this project from the very beginning and have worked with our Caribbean colleagues to find the best solution to add to the search and rescue assets that they are able to call upon if the worst ever happens."