A workshop funded as part of an ongoing commitment to improving search and rescue capability for the UK Overseas Territories has been hailed a success.
The event held in the Cayman Islands, brought together representatives from Search and Rescue authorities from Overseas Territories in the region. Julie-Anne Wood, head of maritime operations with the Maritime & Coastguard Agency was also involved with the event, together with others from the MCA. The workshop looked at sharing roles and responsibilities, as well as training and qualification within a search and rescue environment.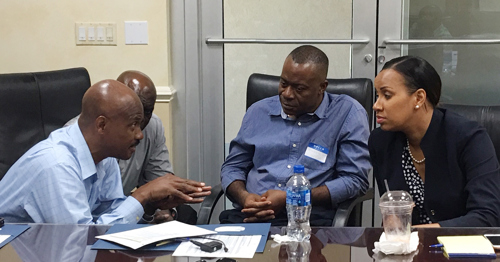 Rob Priestley, Coastguard international project coordinator, said: 'We know that these workshops are a great opportunity to share expertise. The Red Ensign Group conference held in Guernsey earlier this year meant we could bring together all the coastal state representatives in one place. This event has further helped to build up the relationships between the UK and the Overseas Territories and allowed them to share experiences. More importantly, perhaps, it's also helped to build relationships between Search and Rescue authorities in the Overseas Territories themselves.'
This work is part of the MCA's Search and Rescue Capability Review Project supported by the UK Government Conflict, Stability and Security Fund.