Training and support continues across the Overseas Territories as part of work to maintain and improve search and rescue.
The latest event has been held in Anguilla with two members of HM Coastguard from the UK working with the authorities there in search and rescue planning.
Phil Bostock and Rob Priestley have been working with the Anguilla Fire and Rescue Services as part of an ongoing commitment to improving maritime standards in the Overseas Territory.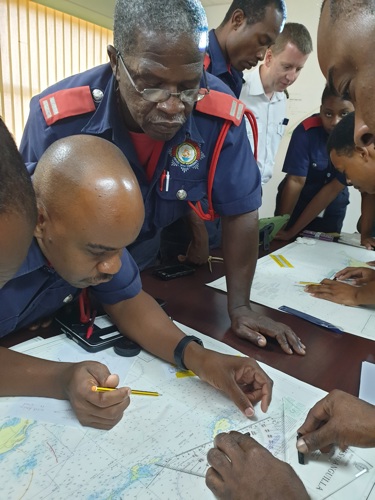 The work is covered under the Conflict Stability and Security Fund, funded by the UK Government and administered by the Maritime & Coastguard Agency.
One of those leading search and rescue response in Anguilla is Station Officer Carlisle Lake. He said: 'Training really matters when you're dealing with potential life and death situations. This continued support and expertise provided by HM Coastguard and funded by the CSSF programme helps give us the practical skills required to maintain and uphold those standards that could save a life.'