The Red Ensign Group's technical forum has been meeting to discuss all manner of maritime issues from electronic certificates to water ballast.
The forum - made up of representatives from across the REG's members (UK, Crown Dependencies and Overseas Territories) works towards helping the wider REG apply consistent application of technical policy across the British fleet and also developing new technical standards for the maritime industry as a whole. 
A lot of very lively discussions and positive work has come out of the forum - which was held over last week and was the tenth such to be held.
It has been co-chaired by Richard Pellew (Maritime & Coastguard Agency) and Chad Murray (Guernsey).
Richard said: 'It's been really productive. We've got the new REG Yacht Code all but approved with one final tweak. It shows how much the individual members of the REG want to work together for the success of the whole.
Amongst topics discussed were electronic certificates with the forum agreeing it wants to progress the acceptance of electronic certificates as soon as possible. 
A number of aspects need to be looked at before a formal notification is made to the International Maritime Organisation to say it's being implemented.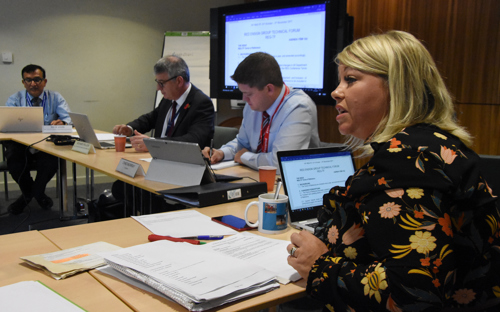 Chad Murray said: 'This kind of working together shows the successful collaboration which is what gives the REG its strength and quality.'
The next interim technical forum will be held in April 2018.