Maritime experts from across the Red Ensign Group are meeting this week to discuss regulatory matters across the British Shipping Registers. Representatives from Anguilla, Bermuda, British Virgin Islands, Cayman Islands, Falkland Islands, Gibraltar, Guernsey, Isle of Man, Jersey and the United Kingdom are attending the event which is being hosted by the Maritime & Coastguard Agency in Southampton.
The meeting began with a minute's silence in memory of Captain David Graham, maritime administrator for Gibraltar Maritime Administration. Co-chair Richard Pellew said that not only had David been an outstanding colleague, he had also been a personal friend to many.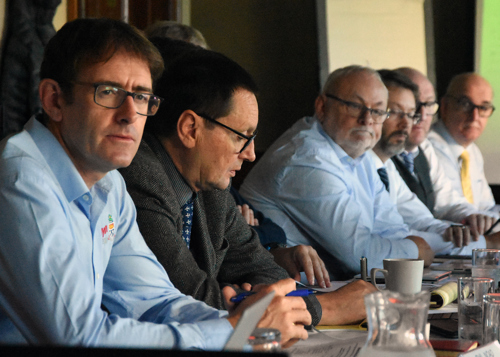 It's been agreed to publish guidance around Safe Return to Port for the benefit of industry. Much of the work has been done by the team at Bermuda's Maritime Administration but the whole group has had input to the finished document. The international regulation requires passenger vessels with a length of 120 metres or more or with three or more main vertical zones to be designed for improved survivability – the Red Ensign Group is providing clarification around aspects of it.
Co-chair Richard Pellew said it would provide clarity to the maritime industry around what was sometimes seen as a complex issue. 'The guidance will be available for all to see on the Red Ensign Group website,' he said.Delegates at the Red Ensign Group Technical Forum have agreed to publish common REG interpretations of international Conventions and instruments.
It means all class societies which carry out work on behalf of the Red Ensign Group administrations will have access to the same interpretations and REG policy decisions regardless of which individual REG member they work for.