Specialist training ending with a live exercise to test out the coordination between search and rescue operators has been carried out in St Helena.
It's part of the Overseas Territories Search and Rescue (OTSAR) project overseen by Her Majesty's Coastguard.
Training this week for the St Helena Police Directorate has included search and rescue communications, planning, as well as lost and missing people searches and search and rescue coordination.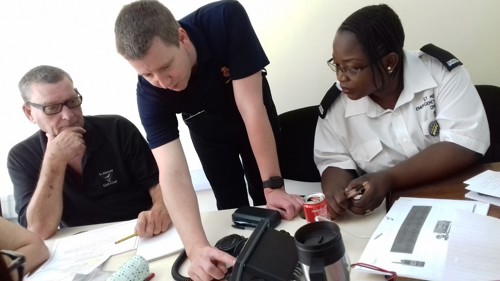 Those taking part were control room, sea rescue and fire service staff.
Phil Bostock, from HM Coastguard who is overseeing the training said: 'In the search and rescue world, we can't emphasise enough how much training matters. In a situation where it can literally be a matter of life and death, that training comes into its own.'
The OTSAR project is run as part of the Conflict, Stability and Security Fund and funded by the UK Government.