Training to support those who would be on the front line of dealing with oil pollution has been held in St Helena.
The training was funded by the Maritime and Coastguard Agency (MCA), as part of the UK Government's Overseas Territories Conflict, Stability and Security Fund (CSSF).
Representatives from St Helena Government, maritime and aviation organisations, as well as the island's National Trust went through the programme which included operational, tactical and strategic elements of oil pollution preparedness.
There were three levels to the programme. The first was for those leading a response team following an oil spill looking at how they would recover, contain and mitigate against contamination using a series of scenarios.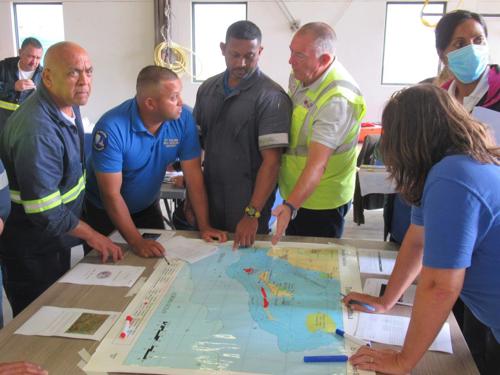 In the second, essential elements were provided to manage and coordinate an oil spill response, meeting international and domestic legislation requirements.
Finally, the third level looked at response strategies, stakeholder engagement and contingency planning, using a number of tabletop exercises.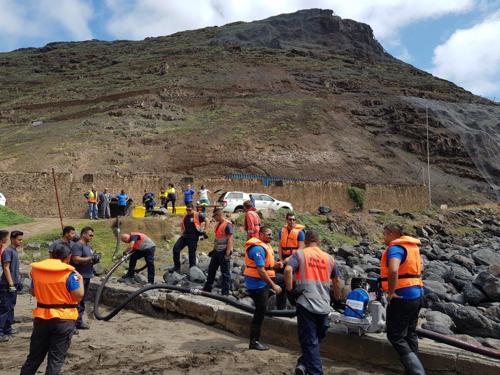 The training was delivered by consultants and trainers, John Tulloch and Harry Jolly, from Ambipar Response.
Participant of the training, Environmental Risk Manager Mike Durnford, said: "The training provided by Ambipar Response has significantly increased the Islands'' capacity to respond to and effectively manage a Tier 1 oil pollution incident.
The highlight of the training for me was exercising response to a mock incident and testing the interaction and communication, which is of critical importance during any incident."
Alison Leighton, Overseas Strategic Policy Manager for the Maritime and Coastguard Agency said: "It's really important for us to be prepared for the day we hope will never come. This is part of the commitment by St Helena to increase their knowledge and skills on how to deal with a marine oil spill and we are pleased to support it."