Seafarers have been the lifeblood of nations for thousands of years. They spend months away from home, working on board ships that bring vital food and supplies, often in truly dreadful weather conditions.
That's why we at the Red Ensign Group stand foursquare with those who – more than ever before – need to be remembered and thanked for the way they keep working in the face of real adversity.
Today we remember and honour those who lost their lives in the pursuit of their work at sea and those who continue to work to keep essential supply lines going. Seafarer welfare and well-being is non-negotiable. We continue to put it top of the Red Ensign Group's agenda and continue to strive for these principles.
That's why we in the Red Ensign Group are proud of the flag that all our vessels wear which represents all those amazing people who work at sea.
Richard Pellew, who co-chairs the REG Technical Forum said that working for months at sea gave a real insight into the work of the seafarer.
He said: "It can be a very lonely place a long way from home at sea for many months. Many of us in the REG have been in that place and understand how that feels. It's one of the many reasons we work for crew welfare and their well-being and it's why we are trusted to hold people to account if they don't do it."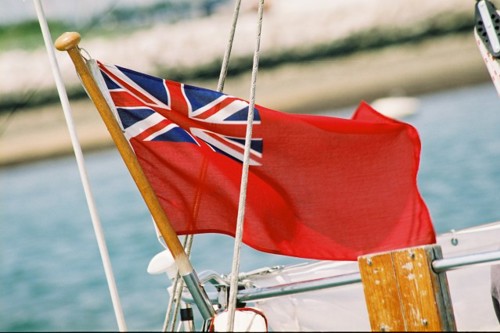 Joel Walton, from the Maritime Authority of the Cayman Islands said there would be no compromise. He said: "The Red Ensign Group continues to hold seafarers close to its heart. We know what they do matters. We stand firm on the standards that keep them safe. For us, there's no other path to tread and we will keep treading it."
Katy Ware, who chairs the REG Conference and is Director of UK Maritime Services as well as the UK's Permanent Representative to the International Maritime Organization said it was essential to keep pushing home the message that seafarers are keyworkers.
"Our message from the REG is clear. We continue to push for consistently high standards and we will work for all seafarers to make sure their needs, safety and welfare remains top of the global agenda."
Isle of Man Ship Registry director Cameron Mitchell said that the seafarers' role across the Red Ensign Group continued to be top of the agenda.
"We continually strive for high standards in seafarer welfare – we launched a seafarer welfare App "Crew Matters" and as the REG we carried out – with ISWAN – a survey of seafarers social interactions to better understand current issues and formulate our actions and efforts. It matters to us that seafarers are cared for and supported."
We know that every ship we survey, every piece of regulation that we enforce is a huge part of our responsibility towards those who take on life at sea.
Francis Richardson is the head of the Bermuda Shipping and Maritime Authority. He said: "We have seen over these past months just how much seafarers contribute to our everyday lives and economies. On this day we honour the seafarers but want them to know that it's not just today but every day we will work for standards that help them and their safety at sea."
Dylan Cocklan, acting Maritime Administrator for Gibraltar said that the work done in the background by the Red Ensign Group was invaluable.
He said: "We will continue to uphold the standards that are set and will work to make sure those who don't are held accountable for their actions."
Thank you seafarers. Thank you all.